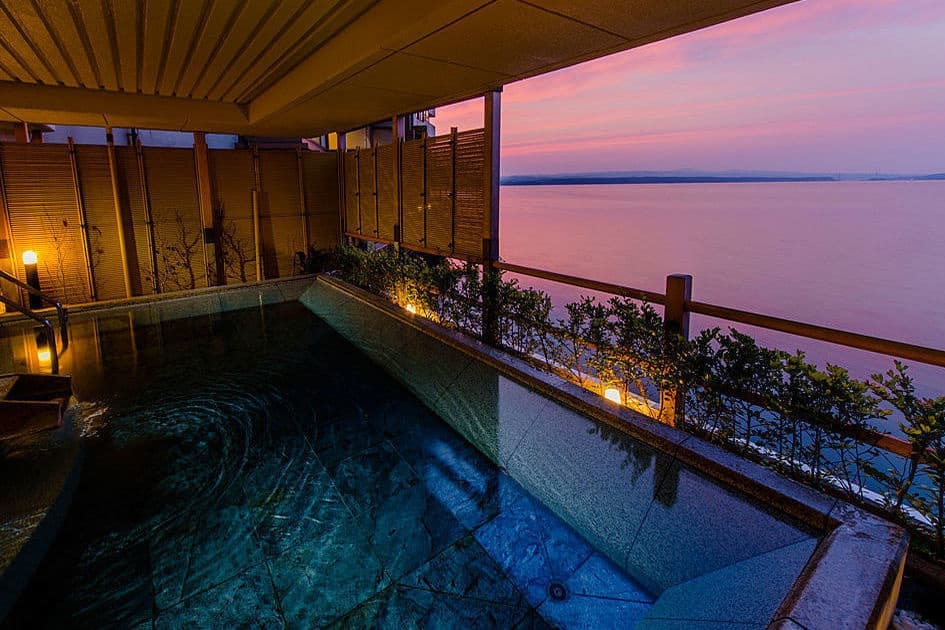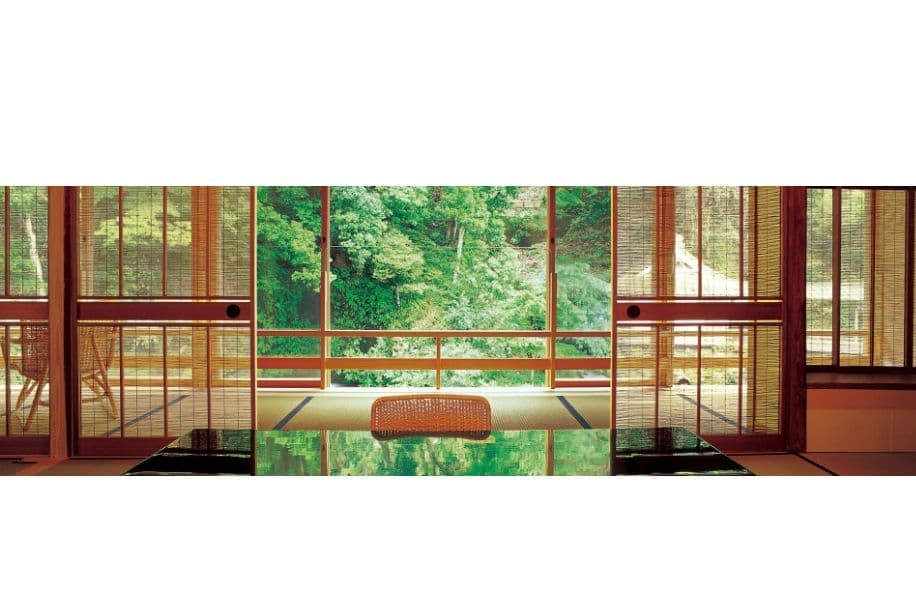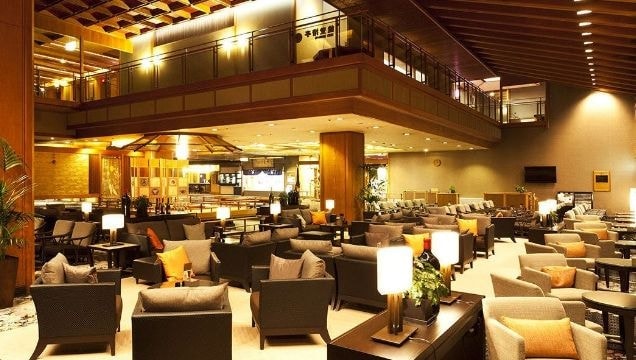 Luxury Ryokan
Both Izu and Noto Peninsula are the most scenic spots of the bay resorts in Japan. Izu Peninsula is located in the Pacific Ocean, also a part of Fuji-Hakone-Izu National Park. Japan's most beautiful mountain, Mt. Fuji is close by. Noto Peninsula is located in the Sea of Japan, famous for Wajima Lacquer Wares and Senmaida Rice Field (one thousand tiny paddies in tiers), people are also fascinated by its various landforms. Both peninsulas are well-known hot spring resorts and have many fishing ports,so that people enjoy the fresh seafood. Also you can find many of Japan's top level Ryokan in those resorts.
You will be satisfied by both splendid lands and good-natured local people.

Shuzenji Asaba
Hakone Gorakadan
Izu-Nagaoka Sanyoso
Atami Horai
Yugawara Sekiyo
Hakone Ichiitei
Izu-Asebino
Izu-Sagasawakan
Wakura Kagaya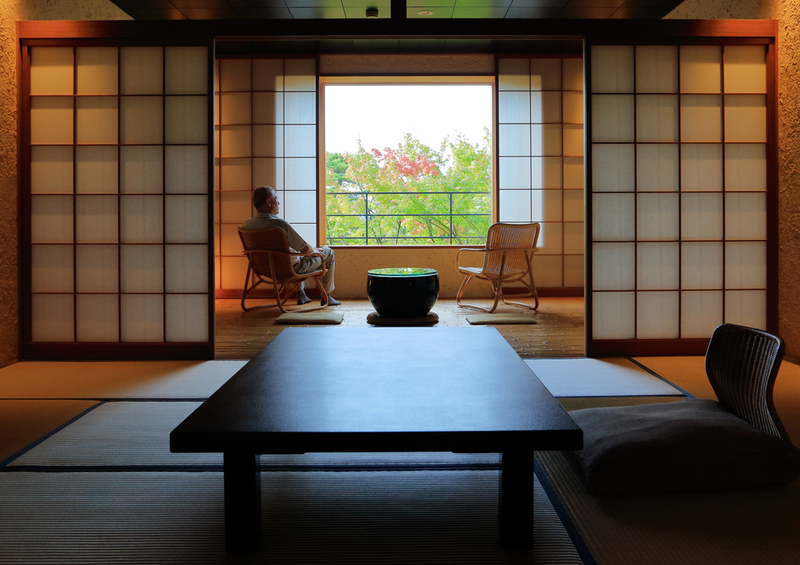 Ryokan
Traditional Japanese-style Inn with a regular public bath and an open-air bath. The rooms with tatami mat floors and Japanese beddings (futon) - lately some ryokan have Western-style bedrooms. At some high-grade ryokan, the guests will be guided to their rooms by a room-maid who is taking care of their room while they are staying, like carrying the luggage, serving the food, and preparing the yukata and the futon. The guests will have a great experience of the Japanese hospitality at ryokan.
For group guests, they are often requested to use a big dinning room with tatami mat floors, where often people have a dinner party. In case of small groups (4~5 guests), usually meals are served in their room by a room-maid.
It is served 2 meals per one night, 4~5 guests are required to share one room (an extra might be added if only 2 guests share one room).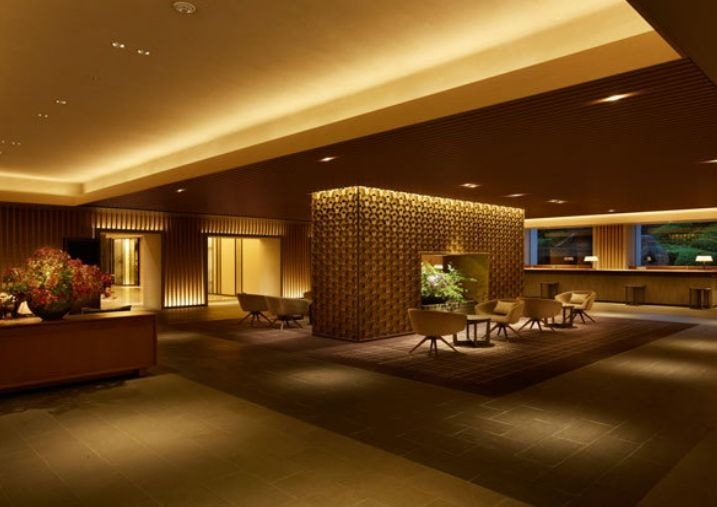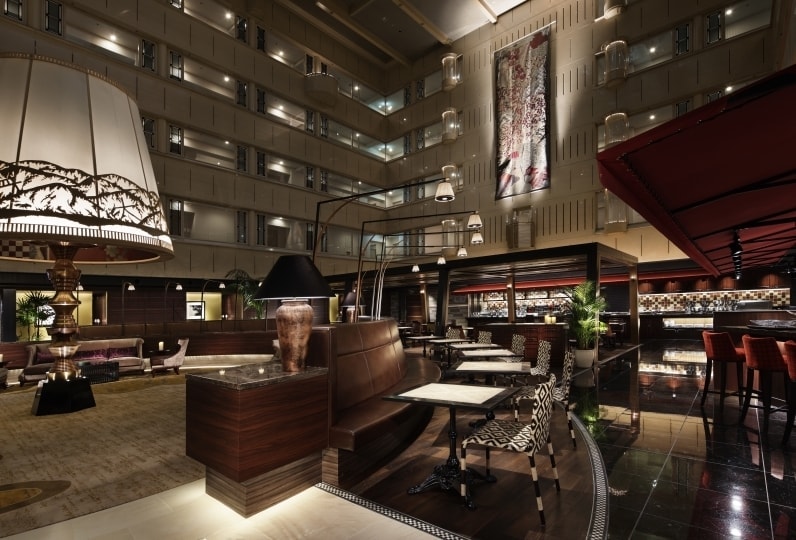 Hotel
Most common accommodation with western-style bedrooms, often provides a number of additional services; restaurants, swimming pools,conference rooms, and ball rooms. The room has a cupboard, a TV, and a mini-bar (which often contains snacks and drinks to be paid for on departure). Usually they serve both Japanese and Western food.
Smaller sized hotels called "Business Hotel" have a room with only a bed,a small table and a washstand, often used by businessmen for their short business trip. They are usually cheaper than the regular hotels.
Guests often can choose either only breakfast or breakfast and dinner included.

・Century Hyatt Tokyo
・Yaesu Fujiya Hotel
・Chisun inn Asakusa
・Hotel Granvia kyoto
・Kyoto Brighton Hotel
・Mitsui Garden Hotel   
・Awashima Hotel
・Hotel Nikko Kanazawa
・Kanazawa Hakuchoro Hotel
・KKR Hotel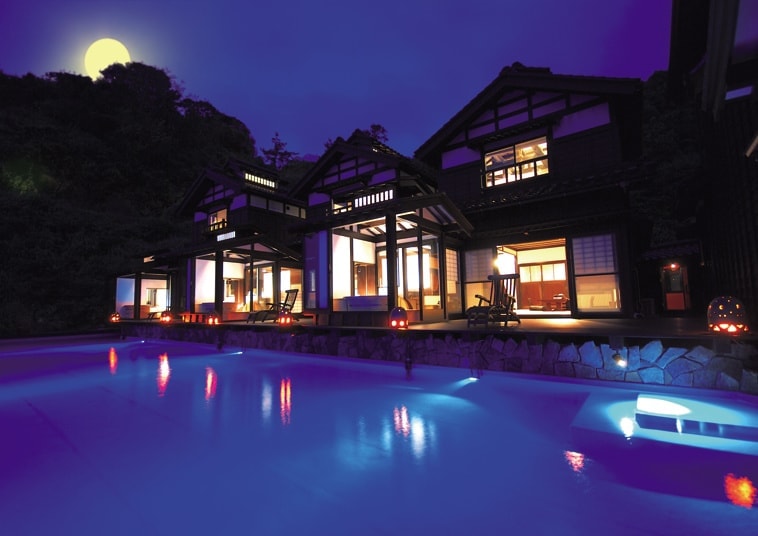 Exclusive Minshuku
Family-run accommodation, besides the same facilities as regular minshukiu has, usually used some magnificent traditional buildings with peculiar designs, and serves special food. (Gourmet's must-try!)
Basically 4~5 guests are required to share one room (an extra might be added if only 2 guests share one room). 

・Yoshigaura Lamp no Yado
・Matsumoto Myojinkan
・Okumikawa Hazu Gassyo
・Otaru Kuramure
・Toyama Kasugano Riverlitorito
Minshuku
Japanese-style B & Bs. Family-run inns with a nice and homey atmosphere, usually Japanese traditional houses. Owners sometimes are farmers or fishermen for their side business, so that you can enjoy the freshest food, or even sometimes you can have very rare local food.
Minshuku are a budget version of ryokan. Most reasonable accommodation which serves 2 meals per one night, usually provided with only a public bath and a communal dinning room. Basically 4~5
guests are required to share one room (an extra might be added if only 2 people share one room).

・Minshuku Wajima
・Himi Gyokei
・Kuronagi Onsen
・Ginza Yoshimizu
・Kyoto Yoshimizu
・Takayama Choza
・Kamikochi Nishiitoya
・Ainokura Yusuke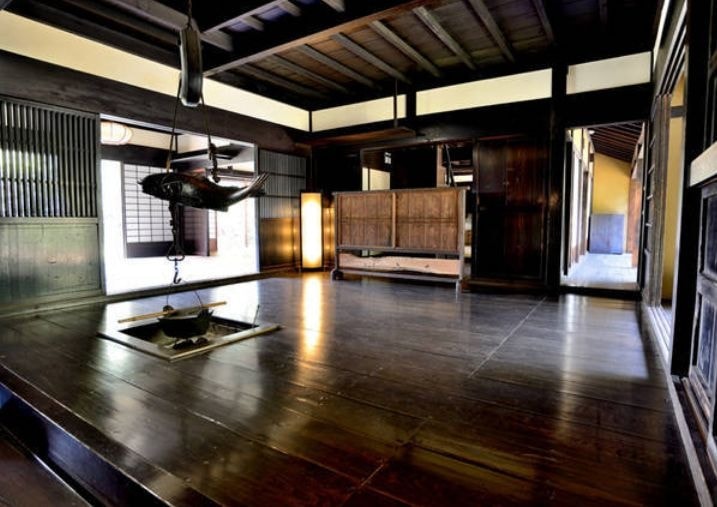 Shukubo
It used to be a simple facility for housing and feeding monks at a temple or a shine. Now a day, it is mostly for the tourists who want to have the unique experience with the monks. The buildings, the statues, and the gardens give you a chance to calm and focus on yourself. Shojin Ryori (Buddhist Cuisine) is served to all the guests who stay over night. Completely away from your regular life and soak into a great nature. Following the monk's daily routines such as cleaning, zazen, and reciting the sutra is something you can not imagine but a great experience in your trip.
Mount Koya (Koya-san)… It is located in Wakayama prefecture. The monk Kukai settled in 819, known as the headquarters of the Shingon sect of Japanese Buddhism. 53 temples out of 170 have the Shukubo. In old days the royal family and some nobles visited there to wish for their happiness and health, and stayed for a while. One forth of the population are the monks.
Zazen: The ascetic practice of concentrating mind and body. Straighten your back and put your right foot on your left thigh, placing the left foot on the right thigh. Breathe from the abdomen.
Shojin Ryori (Buddhist Cuisine): The food that Buddhist monks take. They avoid taking beef and any other meats including fish, also some vegetable like green onions,garlic, and chive. They simply enjoy vegetable's best taste in season. From the doctrine of not wasting anything, they thank to all the food they take and use almost all the parts for the cuisine.

Usually only a public bath and a dining room, also not allow drinking alcohol.
5~9 people share a Japanese-style room.
*Basically require to shara a room with 4-5 people

・Koyasan Ichijoji
・Fukuchiin
・Haryoin
・Nara-Chikurinin
・Koyasan Hongakuin
・Nachi-Sonshoin
・Shigisan-Gyokuzoin
・Koyasan Kongosanmaiin
・Kyoto-Myorenji
・Kumanohongu-Zuiho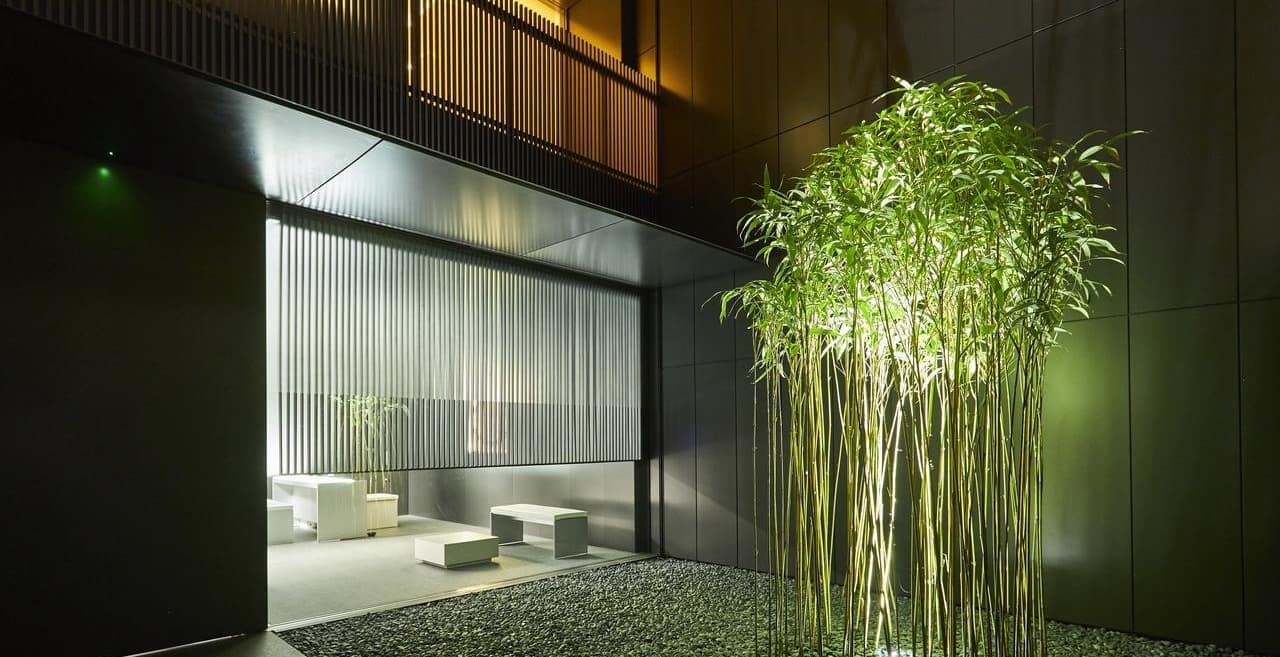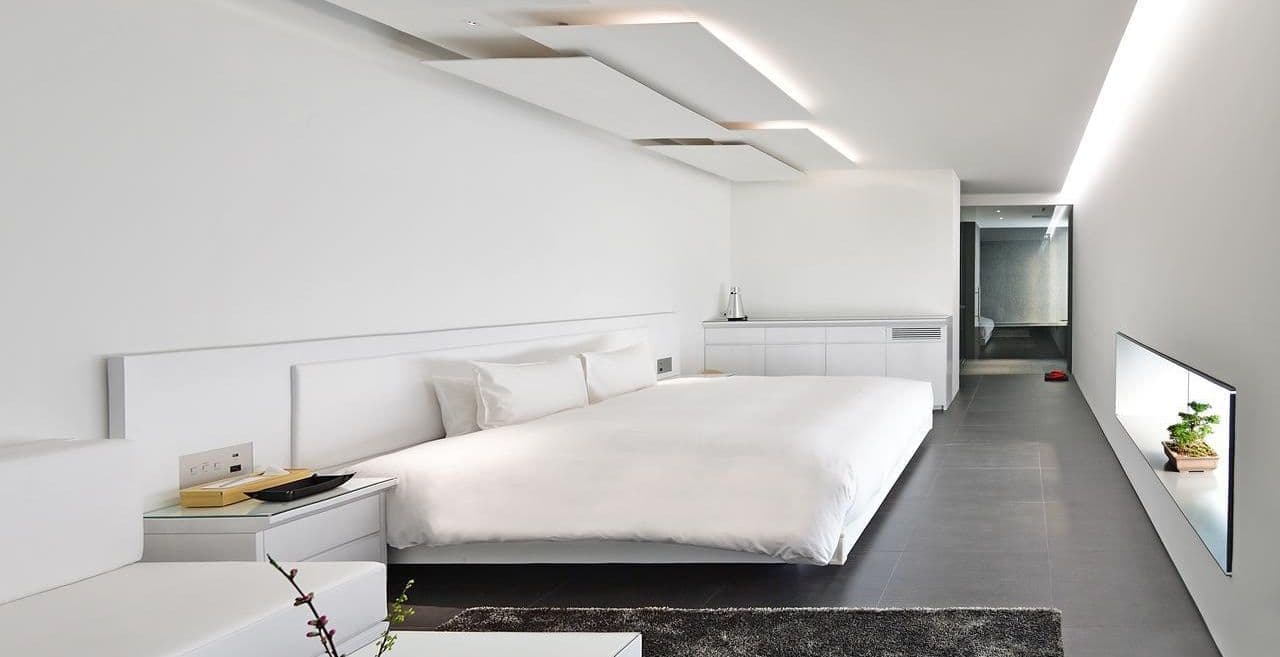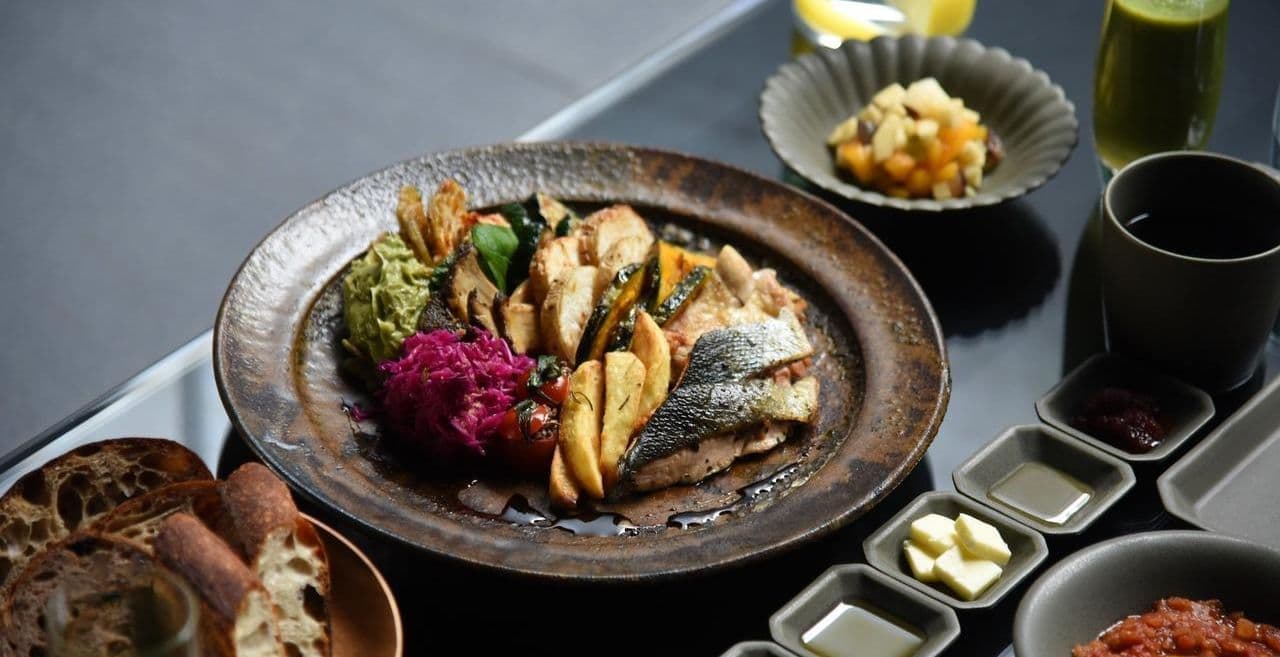 RECOMMEND
MOGANA in KYOTO
MOGANA proposes a new form of hospitality with the conscious of traditional Japanese beauty. Its a very special place. Who is looking for a luxurios with a modern touch hotel, Mogana it's a winner. They have a amazing staff and the breakfast its one of a kind experience.An American breakfast is
available each morning.All rooms in the hotel are equipped with a coffee machine. With a private bathroom fitted with a bath and free toiletries, certain units at MOGANA also feature a terrace. The units have a wardrobe.Staff are friendly, professional, personable and extremely helpful in enabling a great experience at Mogana. You feel right at home. This building has been restored a very important but old architectural style of Kyoto called the "Unagi no nedoko"(the width is small but the depth is large)The guests are greeted with a long 38meter passageway decorated with modern technology illuminations and sounds, invited into the interior structure. This hotel offers a 24-hour front desk. Set in the Nakagyo Ward district, the hotel is within 801 m of Kyoto International Manga Museum. Nijojo-Mae Station is a 5-minute walk, Karasuma Oike Station is an 8-minute walk and Kyoto Station is a 14-minute train ride away.